EJTC STORY – Kelly Kienleitner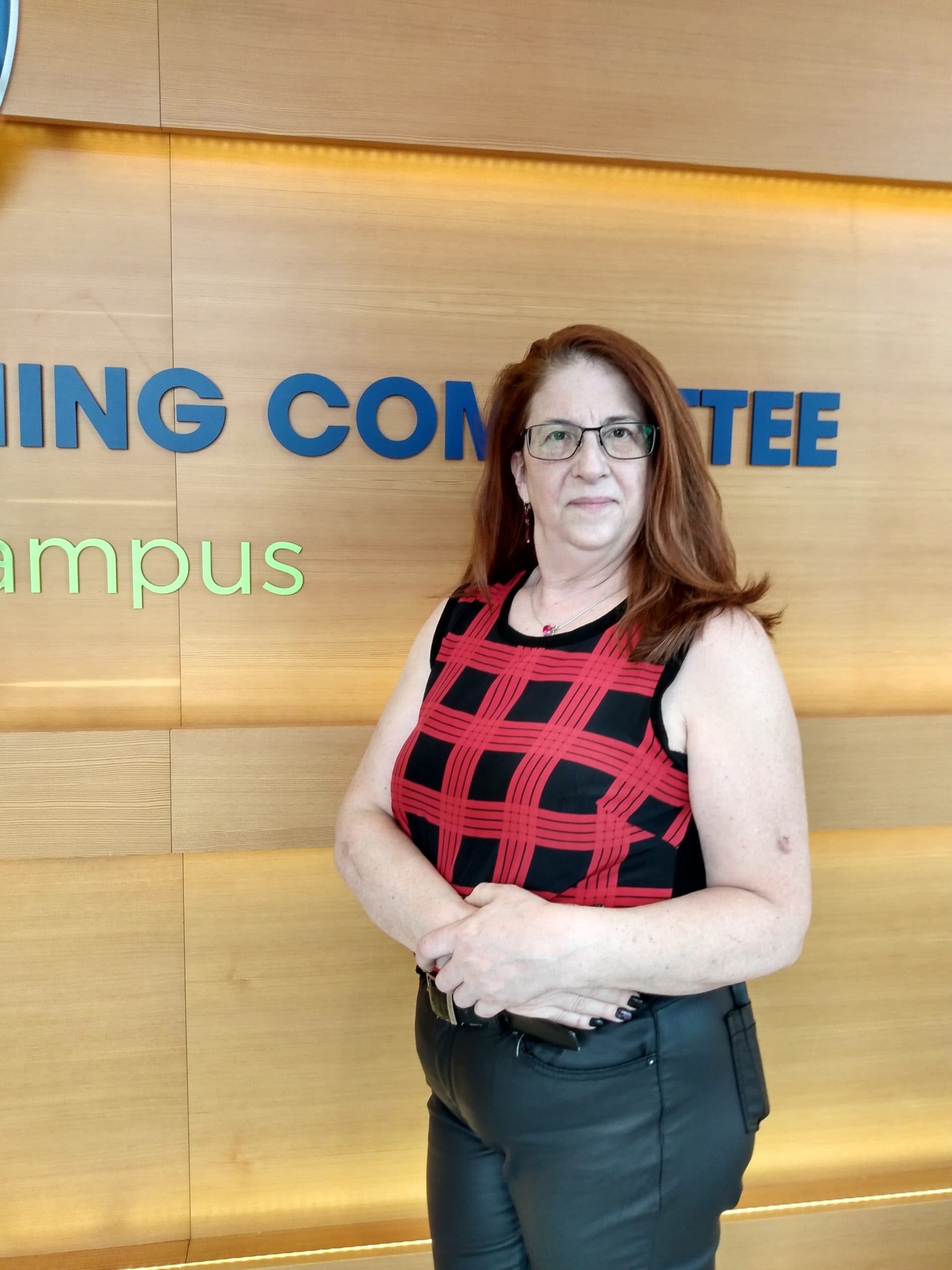 "As a military child, we called ourselves Dandelions, because we were all scattered to the wind."
Kelly Kienleitner has experienced more of life than most. She grew up in a strict military home with a mother who was a sergeant with the military police in the '60s and moved often, attending 16 different schools in 12 years.
Kelly's own venture into the military began at the age of 15, when she took a summer employment program for students. She continued in the military until her early 20's when she decided to move into office work.
Not long after, Kelly had a son. "I had my son, and I didn't want him raised by other people, so I decided to start up a daycare. After some trying times and financial struggle, Kelly needed a new direction. "I went to New West Senior Secondary. They had a program for adult education; it was called career choices. It started with multiple tests: English, Maths, Physics, three-dimensional spatial thinking. I narrowed it down to a corrections officer or electrician." Her friends in the electrical trade encouraged her to take a leap and try it out. And that she did.
Being a determined woman, Kelly went back to school to upgrade her Math, Physics, and English skills. She then moved on to BCIT to begin her electrical training. "While I was in school, I had become completely fascinated by magnetism. That got me interested in electric motors, which led me to my first trade as a Motor Winder. I am now a Red Seal, Electric Motor System Technician. We call ourselves "winders." I built the equipment that the electricians installed." Kelly is proud to have been the first woman to enter that trade.
Continuously wanting to grow and learn, being a Red Seal 'Winder' was not enough for Kelly. She decided to start over as an electrical apprentice. "I knew that if I could get two Red Seals under my belt, I would be so much more employable. Opportunities would open. I buckled down, completed my apprenticeship, and finally got my second Red Seal." Eighteen months after Kelly had become an electrical journeyperson, she was offered a job, teaching at the Electrical Joint Training Committee (EJTC).
"As a senior journeyperson, my job is to put my hand behind me and to lift up my brothers and sisters."
Kelly has now been working with the EJTC for thirteen years. She is adored by the apprentices and has positively impacted their journey as a mentor and teacher. She is also thriving in her role as Chief Instructor. Kelly's hard work, determination, and drive have unquestionably paid off throughout her ever-changing life.
Written by: Savannah Davis, ClearWater Communications Co.